There's no place like Edinburgh, a city that's brimming with rich history, stunning architecture, and awe-inspiring cuisine to match. Scottish food is far more than haggis and shortbread. It's a cornucopia of flavors nurtured by the verdant Scottish landscape. These fifteen Edinburgh restaurants truly capture the spirit of this vibrant culinary scene.
As an experienced food critic, I've dined in many places worldwide. Yet, there's something uniquely charming about Scottish cuisine that beckons me. And if you're reading this, it might be calling out to you too.
Join me as we embark on this mouth-watering journey through Edinburgh's culinary landscape. Prepare to feast on local delicacies, revisit traditional dishes, and savor modern Scottish cuisine's innovative twists.
1. Timberyard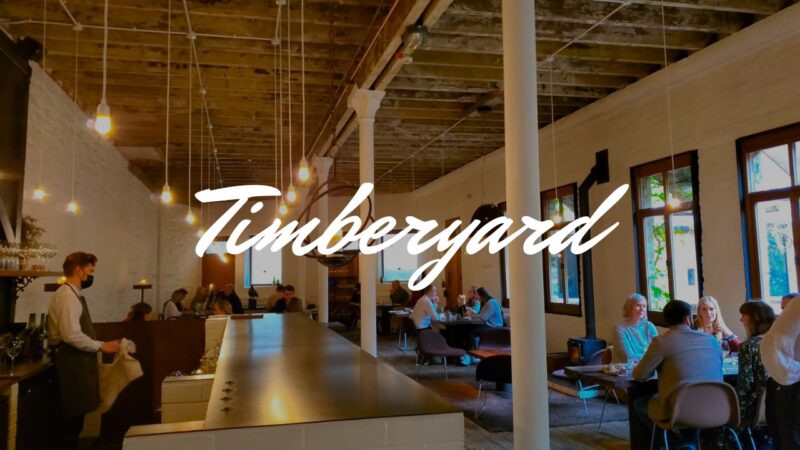 Hidden away in a transformed warehouse, the Timberyard, run by the Radford family, is a feast for both the eyes and palate. The menu, which changes with the season, showcases the best of Scottish produce. The meticulous attention to detail shines through in every dish, reflecting the restaurant's ethos of simplicity and authenticity.
The team at Timberyard sources their ingredients from small, local suppliers. Everything is freshly prepared, from the smoked meats to the preserved fruits and home-brewed drinks. It's a delightful fusion of the old and the new, encapsulating the evolving nature of Scottish cuisine.
2. The Witchery by the Castle
Situated at the Royal Mile's top, close to Edinburgh Castle, The Witchery by the Castle exudes an old-world charm that's hard to resist. Housed in a 16th-century building, its rich, gothic interiors provide the perfect backdrop for a gastronomic adventure. The Witchery offers a splendid array of Scottish dishes, which draw heavily from the bounties of the sea and the land.
The Witchery has an excellent selection of seafood sourced daily from the nearby coasts. Standout dishes include their sublime lobster and their outstanding rack of lamb. Complement your meal with a choice from their vast wine selection for an unforgettable dining experience.
3. The Kitchin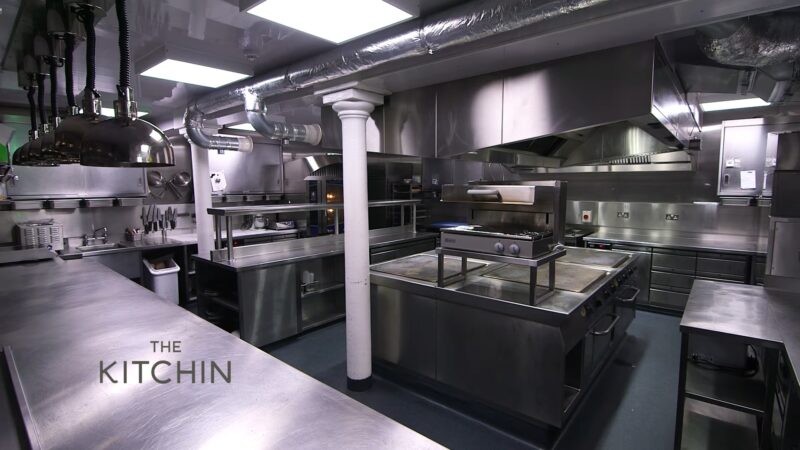 The Kitchin, the brainchild of Chef Tom Kitchin, presents 'From Nature to Plate', a philosophy that beautifully captures Scotland's rich culinary heritage. The Michelin-starred restaurant stands firm on its commitment to sourcing the best-quality seasonal ingredients.
Menu offerings change with the seasons, ensuring diners experience an array of Scotland's finest produce throughout the year. Expect to savor a medley of land and sea as the menu showcases the best meats, game, and seafood Scotland has to offer. The experience at The Kitchin is a celebration of Scotland's larder.
4. Restaurant Martin Wishart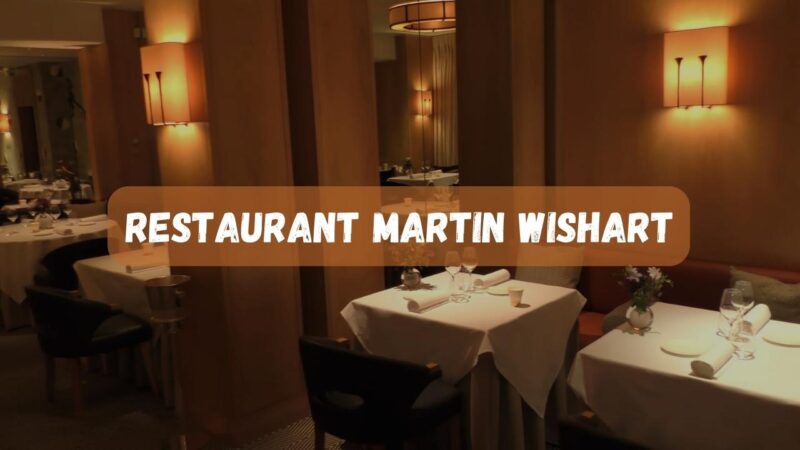 Offering an exquisite take on modern Scottish cuisine, Restaurant Martin Wishart, nestled in the historic port of Leith, is an experience of a lifetime. The restaurant has held its Michelin star since 2001, a testament to its commitment to offering an unparalleled dining experience.
The seasonal menu offers a range of Scottish ingredients presented with a touch of elegance and creativity. Their impeccable wine pairing only adds to the sophistication. Dining at Restaurant Martin Wishart is an experience that marries Scottish flavors with French cooking techniques to create culinary art.
5. Number One at The Balmoral
Situated in Edinburgh's iconic Balmoral Hotel, Number One offers an unforgettable culinary experience. Their cuisine, an inventive interpretation of Scottish ingredients, has earned them a well-deserved Michelin star.
Their menu is a revolving door of seasonal Scottish produce, curated and presented with finesse. The interior, dressed in deep red and gold tones, creates an atmosphere of opulence, making it an ideal spot for that special occasion. Indulge in a seven-course tasting menu for an immersive culinary journey.
6. Ondine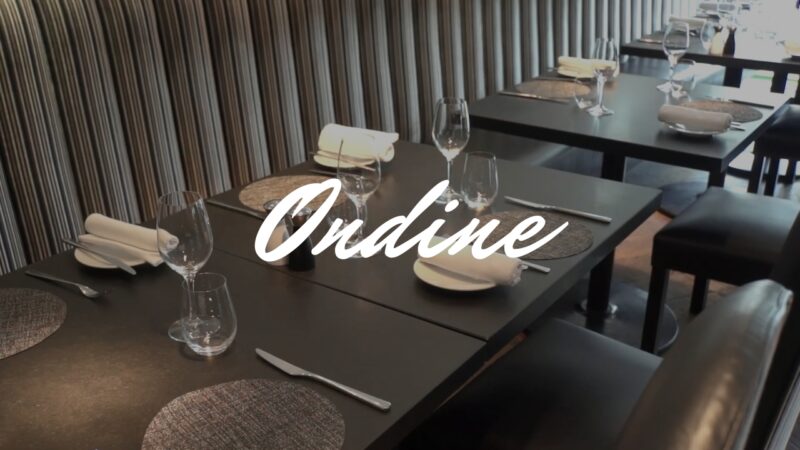 Ondine offers a delightful seafood experience in the heart of Edinburgh. Chef Roy Brett's commitment to sustainable fishing shines through in the quality of the seafood. The restaurant's design, reminiscent of the sea, adds to the overall dining experience.
The menu features an array of shellfish and seafood cooked to perfection. Their oyster bar, serving a variety of fresh oysters, is an experience not to be missed. A meal at Ondine guarantees a love affair with seafood that's hard to forget.
7. Wedgwood the Restaurant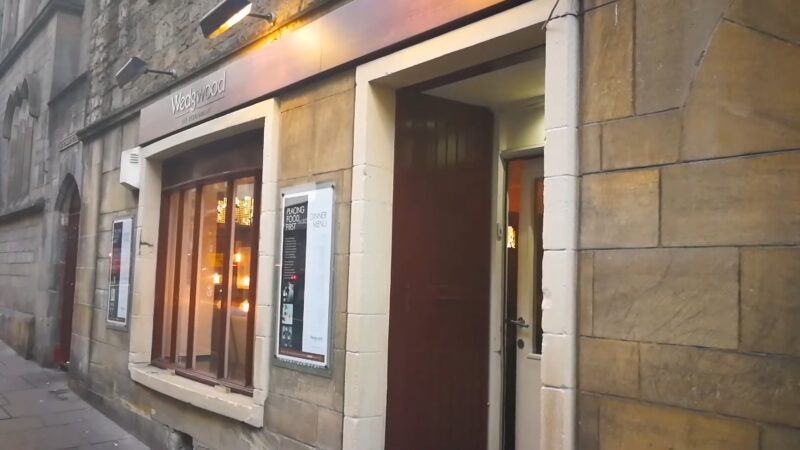 Located on the bustling Royal Mile, Wedgwood the Restaurant is a must-visit for those seeking an intimate dining experience. Its relaxed and inviting atmosphere provides a welcome contrast to the bustling streets outside.
Chefs Paul Wedgwood and Lisa Channon offer a creative spin on traditional Scottish dishes, utilizing locally sourced ingredients. Their pigeon breast and hand-dived scallops are particularly memorable. Wedgwood delivers a unique dining experience, pairing outstanding food with excellent service.
8. Castle Terrace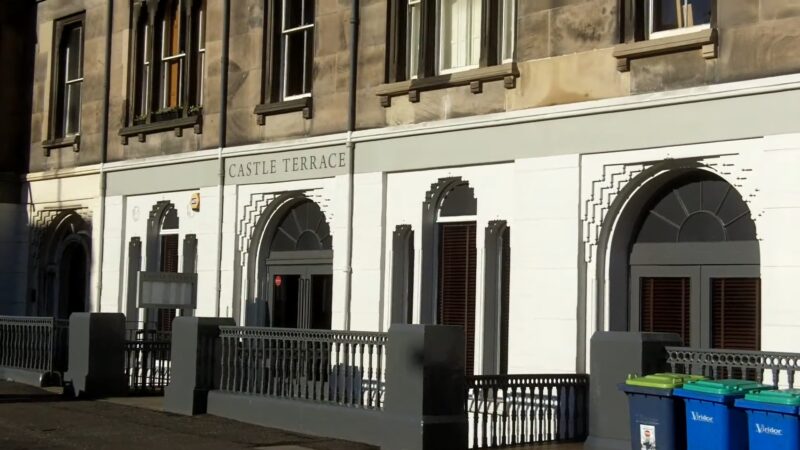 Castle Terrace, under the guidance of Chef Dominic Jack, is a reflection of contemporary Scotland. Overlooking Edinburgh Castle, the restaurant's location adds to its charm. Castle Terrace's menu reflects Scotland's natural larder, presenting a delicious medley of Scottish flavors.
Their tasting menu, which changes seasonally, offers a diverse range of dishes, each expertly crafted. The menu is paired with an exceptional wine list that complements the flavors wonderfully. Castle Terrace is a testament to Scotland's evolving culinary landscape.
9. Aizle
Aizle, a pioneer of the 'no menu' concept, offers a unique dining experience. Diners are served a surprise five-course meal made from ingredients listed on a chalkboard. Chef Stuart Ralston's creativity shines through in the innovative and delicious dishes he creates.
The element of surprise, coupled with the freshness of local and seasonal ingredients, ensures an unforgettable dining experience. Whether it's the exceptional service or the unexpected dessert, Aizle never fails to delight.
10. The Gardener's Cottage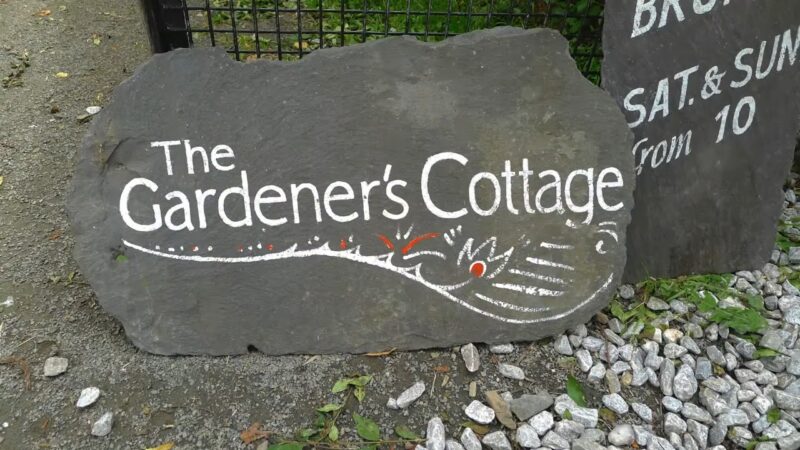 The Gardener's Cottage, housed in a charming Georgian cottage, offers a communal dining experience that's truly unique. The set menu changes daily, reflecting the seasonality and quality of local produce.
The restaurant's ethos of community is beautifully mirrored in its long, communal tables where diners can enjoy their meal while making new acquaintances. The Gardener's Cottage is more than just a restaurant; it's a social experience punctuated by delicious, hearty Scottish food.
11. The Little Chartroom
The Little Chartroom, an unassuming bistro on Leith Walk, serves up some of the finest Scottish dishes in Edinburgh. Headed by Chef Roberta Hall, the restaurant delivers a modern approach to traditional Scottish fare.
Their concise menu, though limited, is a testament to quality over quantity. Each dish is intricately prepared and beautifully presented, promising a symphony of flavors with every bite. The Little Chartroom is a tiny gem that's worth the visit.
12. Purslane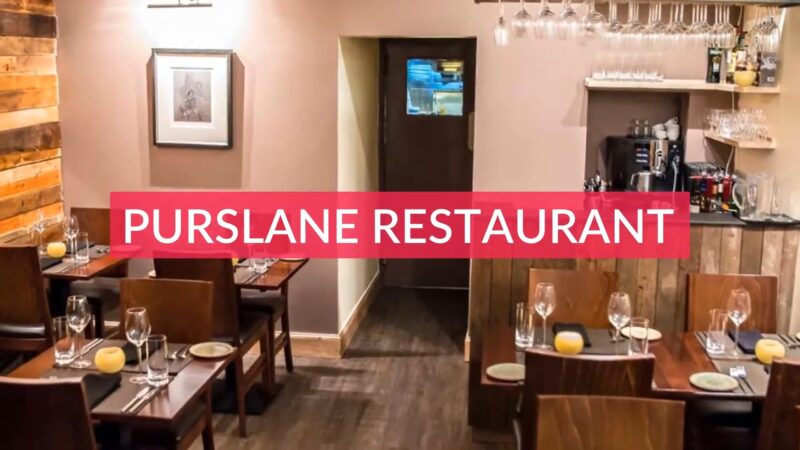 Located in Stockbridge, Purslane offers a relaxed yet sophisticated dining experience. Its sleek and minimalist interior perfectly complements the innovative dishes crafted by Chef Paul Gunning.
Purslane's menu is a delightful blend of Scottish and international flavors. The restaurant prides itself on using locally sourced ingredients, with an emphasis on seafood. From the delicate starters to the indulgent desserts, Purslane ensures a culinary experience you'll cherish.
13. Norn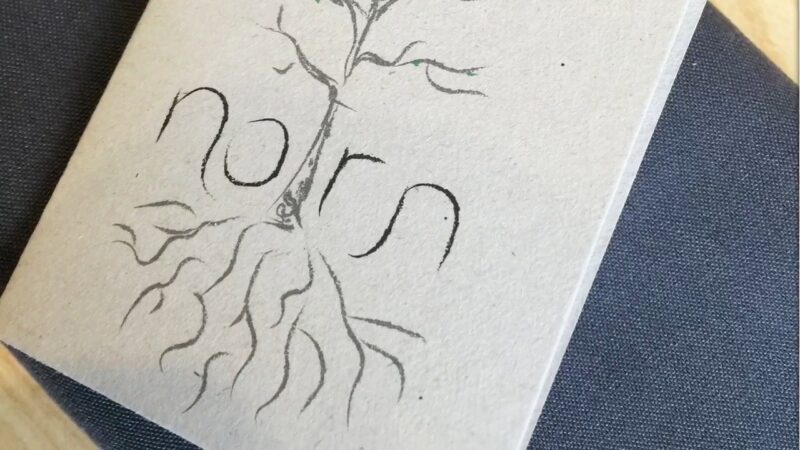 Norn, located in the heart of Leith, offers a menu inspired by Scotland's seasonal larder. Their philosophy of simplicity and respect for ingredients shines through in every dish.
The menu at Norn is constantly changing, reflecting the freshest produce of the season. The chefs here create culinary magic, transforming humble ingredients into dishes that are nothing short of extraordinary. Norn offers a dining experience that is both comforting and innovative.
14. The Scran and Scallie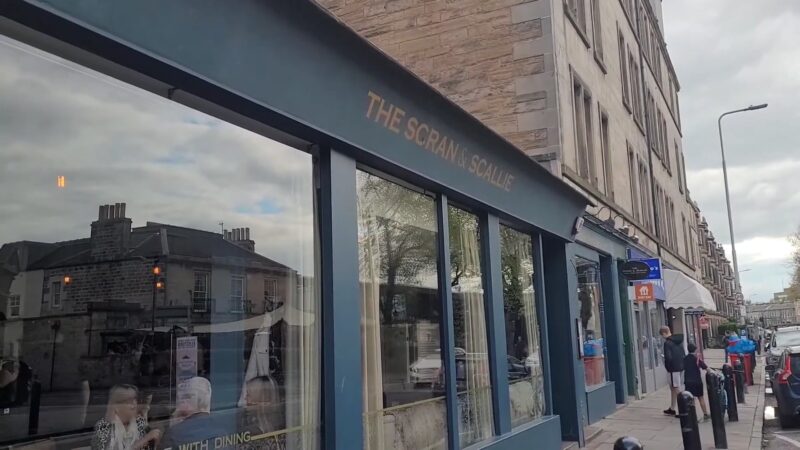 The Scran and Scallie, a gastropub in Stockbridge, offers a delightful mix of comfort food and fine dining. Their menu is a tribute to traditional Scottish dishes, presented with a modern twist.
From the 'neeps and tatties' to the hearty Scotch pies, each dish is made from scratch, using locally sourced ingredients. The Scran and Scallie blend the relaxed atmosphere of a pub with the finesse of a fine dining restaurant, providing an experience that's uniquely Scottish.
15. Le Roi Fou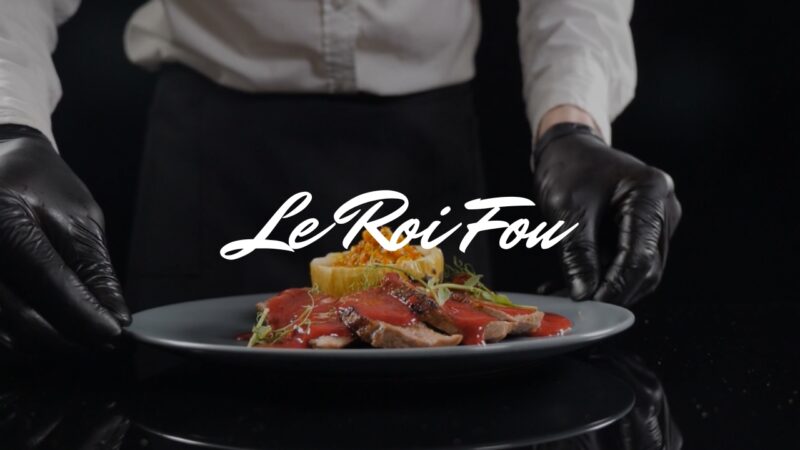 Last but not least, Le Roi Fou, a small French-Scottish restaurant, offers a unique fusion of flavors. Chef Jérôme Henry's menu is a reflection of his rich culinary experience, beautifully blending Scottish ingredients with French techniques.
Each dish at Le Roi Fou is a masterpiece crafted with precision and creativity. The cozy interiors and the intimate atmosphere add to the restaurant's charm. Whether it's the hand-dived Orkney scallops or the Perthshire pigeon, each dish promises an explosion of flavors that is truly memorable.
Final Words
Edinburgh's culinary scene is as diverse and vibrant as the city itself. Each of these restaurants offers a unique perspective on Scottish cuisine, providing a glimpse into the heart and soul of Scotland. Whether you're a local or a traveler, a food connoisseur, or a casual diner, these fifteen restaurants guarantee a culinary experience that's truly Scottish. So, when in Edinburgh, eat as the Scots do.
Indulge in a culinary journey through Scotland's vibrant flavors, as you savor delectable dishes showcasing 10 authentic delicacies unique to this enchanting country.